90 Foot Indoor Archery Range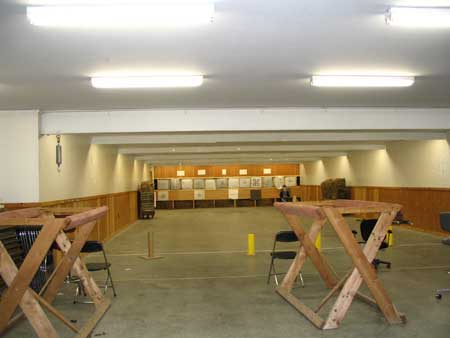 3D Archery
The Standish Sportsman's Association is a member of the Tri-County 3-D League. The Tri-County 3-D League is a collection of about 10 local sportsmen's clubs in southeastern Massachusetts that take turns hosting 3D archery shoots on Sunday mornings. Each sportsman's club will host about 4 shoots a year on the club's own 3D course. Tri-County 3-D League starts in January and continues to October or November for a total of about 40 weeks.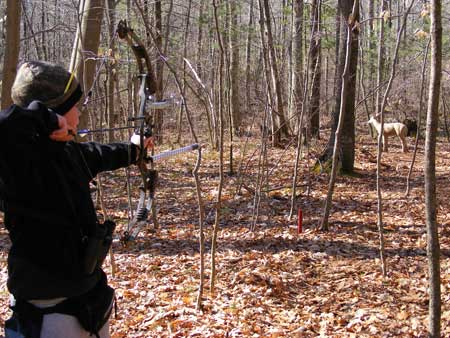 The 3D courses are trails cut into the woods with life size 3D targets placed on the trails in natural settings. The 3D targets range from foxes and turkeys to bears and elk and every thing in between. The 3D league generally follows IBO rules.
The 3D courses are laid out so archers of all skill levels may compete in the league.
There are a number of shooting classes ranging from children and beginner to expert.
Trophies are given out at the end of each shoot.
The fees are: $10.00 for adults 18 and above and free for youths 17 and under.
2017 3D Shoots
March 16
May 21
October 22
3D league committee members
George Andrews
Craig Warmington
For more information
Contact the 3D league committee 3DArchery@Standishsportsmans.com
George Andrews at 508-328-7327