MA Jr. Conservation Camp
Each year The Standish Sportsman's Association will sponsor two youngsters to attend the Massachusetts Junior Conservation Camp which is a two week summer program to help boys and girls from the ages of 13 through 17 to develop outdoor and conservation skills. This state sponsored program is located in western Massachusetts.
http://www.juniorconservationcamp.org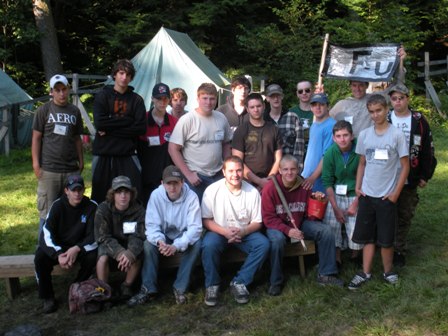 In February of each year Standish Sportsman's Association will select two children to send to the Conservation Camp from the applications that we receive during the year.
Children between the ages of 13 and 17 may fill out a MA Jr. Conservation Camp application. (DOWNLOAD HERE)
The application must be turned into the committee chairman no later than January 15 of the camping year.
Applicants will be notified if they have been chosen to be sent to camp after the February business meeting.
MA Jr. Conservation Camp Chairman: Bob Phillips