Jr. Rifle Program
The Standish Sportsman's club has started a Junior Rifle League for youngsters between the ages of 7 and 18. One of our club members, Bill Doherty, who has past experience in running youth shooting programs is our lead instructor. Bill has picked a number of club members to be instructors and help with those duties.

The Junior Rifle Program will take place on Wednesday nights between the hours of 6:30 and 8:00 PM during the school year. The program will be closed during school vacations. The cost per night for each Junior shooter will be $4.00 for shooters that are junior members of the club and $5.00 for nonmember shooters.

If you know a young person who would be interested in participating in this program please fill out a Youth Release form and bring the form to a Wednesday shoot or email the form to JuniorRifle@Standishsportsmans.com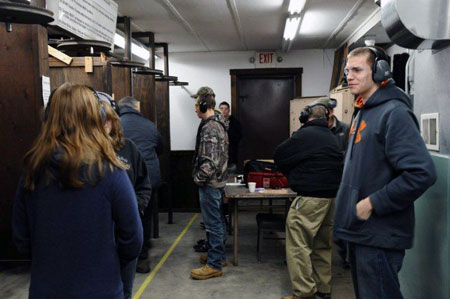 For more information contact Junior Rifle below
Bill Doherty 781-447-0380
JuniorRifle@standishsportsmans.com
Wednesday nights 6:30 PM to 8:00 PM during the school year. This years program begins on September 18.
Instructors Bill Doherty, Dave Feight, Frank Delprete, Dave Singer, Lefty Kravitz